Knit pattern at the cabin
At a cabin in idyllic Ula in the municipality of Larvik in Vestfold, architect Signe Mossige let her imagination run free with her use of materials. She chose STENI façade panels for her project – which is her family's cottage.
The decorative panels were installed as an inset in the façade and are flanked by brown stained wood cladding. The dark cladding serves to calm it all down. The gables are set up with recessed areas for workbenches for woodworking and cooking. The outdoor kitchen has "knit panels" on the back wall and a countertop in Verdigris green high-gloss STENI Colour. The same green panel used on the large picnic table can be left out all year, and can also be washed with a garden hose.

The material stands in contrast to everything else in the surroundings, but still fits in nicely. The green pattern echoes the colours of the woods around the cabin. Eventually, the existing cabin will be replaced with a new building and will form a courtyard with the annex. Then, the external cladding will be dark-stained wood and the façades facing the courtyard will be bright STENI panels.

The reaction from the family was wild excitement; our life at the cabin is like the façade panels – a little home knitted.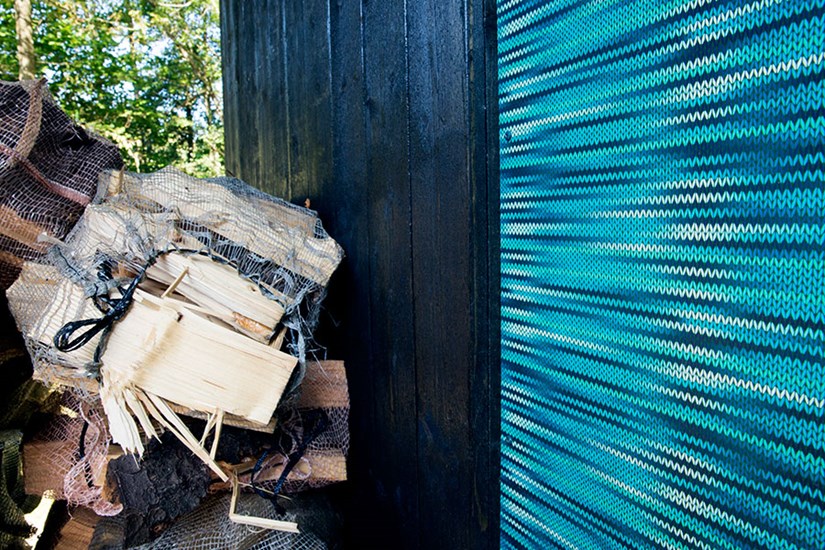 70s reference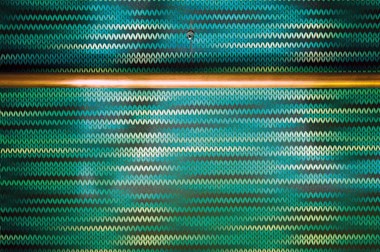 The patterns in shaded yarn bring you back to the 70s, where homemade knitted sweaters or vests were part of the standard wardrobe.